Your Upper Arlington Family Dentist
Magnolia Dental is committed to providing top-quality dental care and treatments in a comfortable, low-pressure environment suitable for patients of all ages. Located right around the corner from Northam Park and just a stone's throw from the Ohio State University campus, we are the Upper Arlington family dentist that is always here for you – whether you're looking on behalf of your entire family or just for yourself. Now, let's add even more confidence to that beautiful smile!
Magnolia Dental Family
We're Here To Fit Your Busy Schedule
Sports, school, work, family outings and some of our favorite big community events, like the Golden Bear Scare and Fourth of July Parade. We fully understand the hustle that comes with living in UA, which is why we offer both simple online appointment scheduling and convenient weekend hours!
Our Hours Of Operation
Monday: 7:30AM – 4 PM
Tuesday: 7:30 AM – 4 PM
Wednesday: 7:30 AM – 4 PM
Thursday: 7:30 AM – 5 PM
Saturday: 8 AM – 1 PM (1st and 3rd Saturdays of the month unless otherwise noted)
Schedule Online Here
The Various Dental Services We Offer

CRAIG S
Not everybody is blessed with a perfect smile, but Magnolia Dental can give you one and no one will ever know the difference!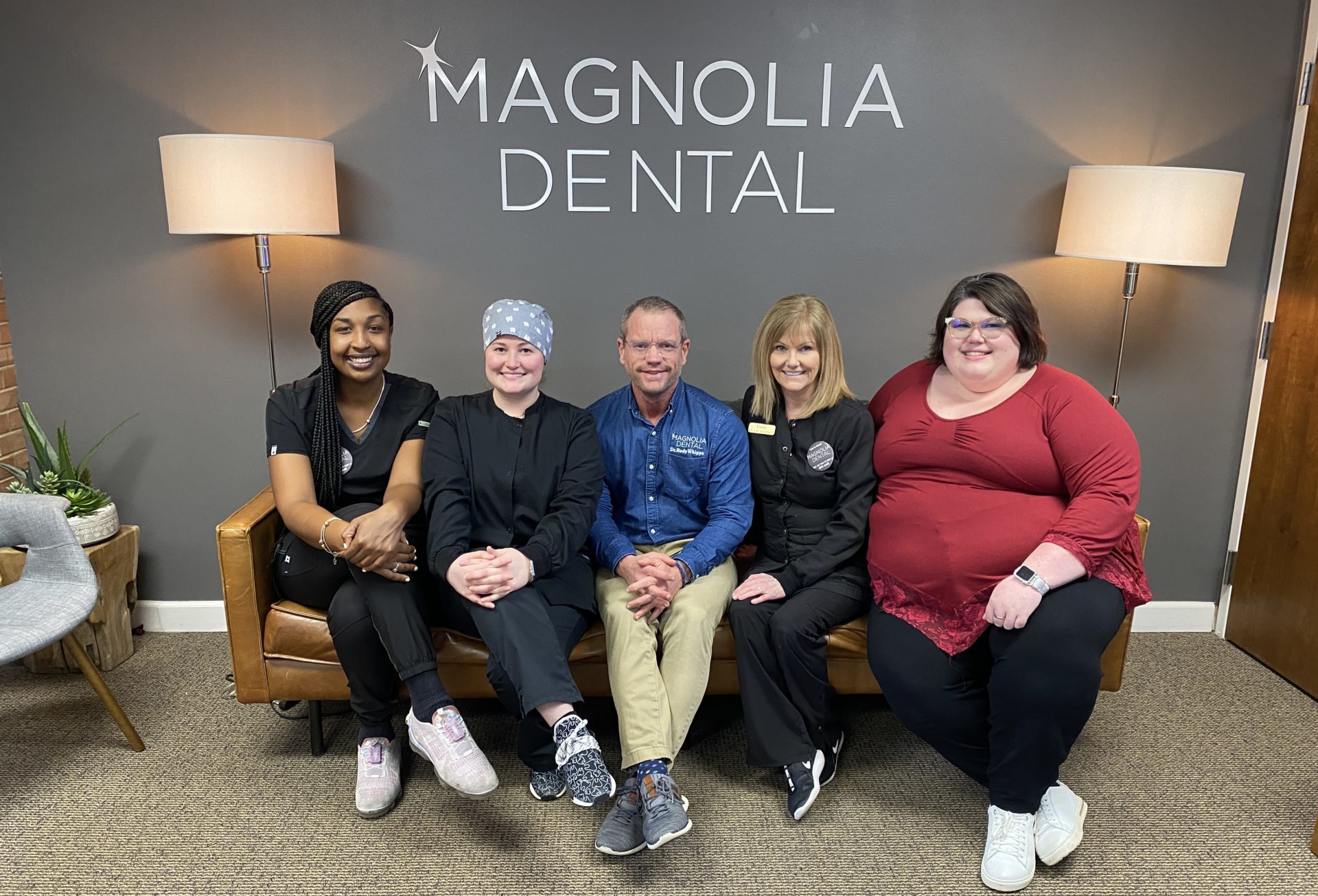 The Services We Offer for FREE:
Consultations and professional second opinions
Oral cancer screenings
Invisalign® consultations
Explore our Dental Treatments
We Now Offer Sedation Dentistry
We understand that not everyone is as excited to see us as we are to see them! For those that struggle with dental procedures, Magnolia Dental offers a variety of safe and effective sedation options to calm those tensions and get you through the experience.
Proudly Serving Upper Arlington & The Surrounding Communities
Entrenched in our local community, we are a dental practice that is wholly dedicated to providing general and cosmetic dentistry services to our patients throughout the local area. Our award-winning dentists and highly-trained specialists take a personable and comprehensive approach to your oral health. This means you get top-quality care from caring professionals right in your tight-knit neighborhood (and right next door to the awesome gelato at Caffe DaVinci)!
Not a Golden Bear? Not a problem! We also work with patients in:
Hilliard
Grandview Heights
Marble Cliff
Downtown Columbus
And more!
The Magnolia Dental Approach & Our Dedication To Quality
What does it mean to be an Upper Arlington dental practice? It means being able to understand the needs of every patient – regardless of age. It means coming to the office every day with the motivation to see those happy smiles. It means knowing how involved your kids are with their extracurriculars, how involved you are with your own hobbies and how many brooms you picked up at the Labor Day Arts Festival this year.
Struggling to fit your visits into our busy schedule but still want great care? Talk to us today. We'll work with you directly to create a solution that works for everyone!
Get Started With Magnolia Dental Today